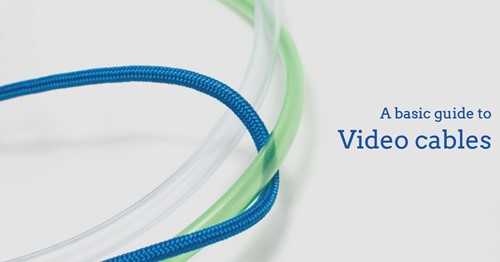 Setting up your own home theater requires basic knowledge of video cables. Types of cables for video, audio and a combination of both are necessary to a functional home theater system. However, the amount of different cables can seem confusing. How do you know which video cables you need?
Luckily, there are only four basic types of cables you need to know when setting up the digital video elements in your home theater. Here is a quick guide to help you learn more:
RCA & composite video cables
RCA and composite video cables are the most basic and common type of cable used to connect audio and video devices. They have round pins and often come with three different plugs: white, yellow and red. Composite video cables are virtually the same, but use only a single head.
While these cables have been around since the 1930s, you're not likely to need them when connecting most modern high definition devices. However, they are still valuable to have in a home theater for connecting a VCR or older game console.
HDMI cables
HDMI cables are the current industry standard for connecting digital video devices. They have a flat rectangular head with multiple tiny pins inside. An HDMI cable can carry both audio and video signals to connect media players to televisions.
DVI cables
DVI cables are more often found in a home office, as they are used for computer monitors. However, DVI cables can be helpful in a home theater if you ever need to connect to an LCD computer monitor rather than a TV with an HDMI connection.
Coaxial cables
Coaxial cables are the round, stiff cables you'll find sticking out of walls or floors to indicate a connection to a TV broadcast. Also called coax cables, these connectors transfer both video and audio signals between a cable box or satellite dish to your television.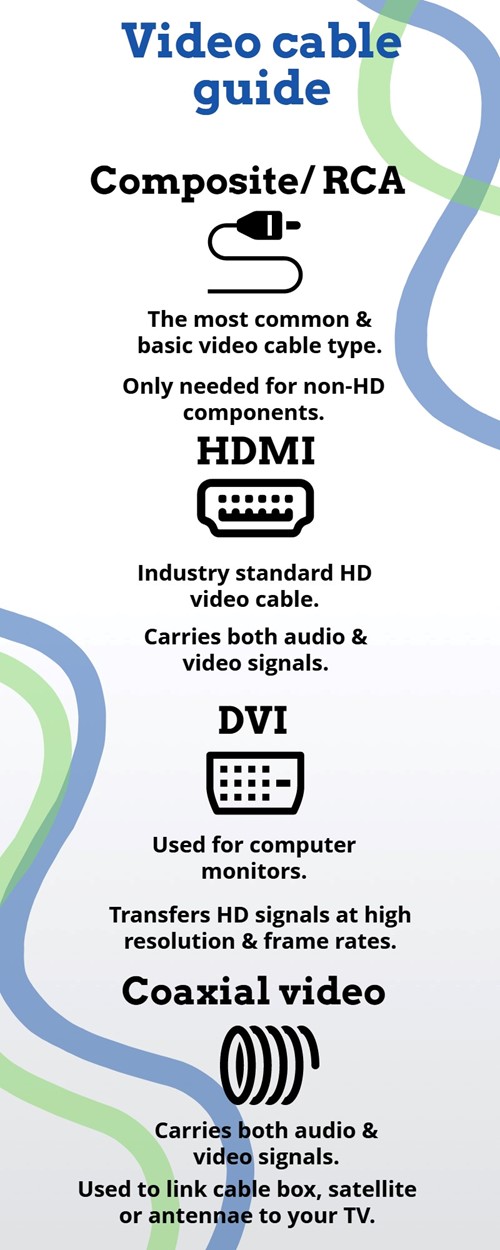 Other cables, such as those specifically for internet connections and audio systems, may also be necessary depending on the specifics of your home theater setup. However, knowing these types of video cables will help you install and use your media devices to the best of their potential.