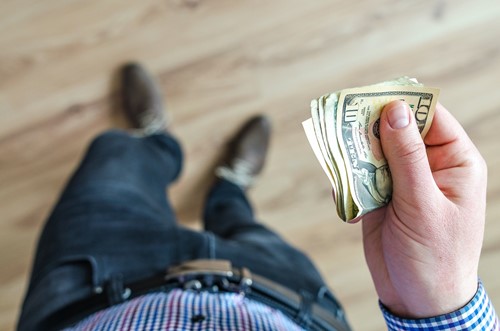 If you're planning to move your home, there are a lot of things you can do to make the process easier. With proper planning, organization and knowledge, you can take some of the stress out of this complex life event. There are plenty of guides and tips available for helping you move, but it's common for details to get left out. Here are three things to remember to do before moving day:
Have Cash
It is common practice and courtesy to tip your movers. Even if you could add a percentage of gratuity when making a reservation, having some cash available for moving day will make sure it gets to the right people. The most commonly used guideline is to tip somewhere between 5% and 10% of the total cost of the service. If there are multiple members of the crew helping you, tip each one an equal amount.
Plan for Food & Hydration
Moving days are long days, and it's crucial to stay fed and hydrated. If you've already packed away your entire kitchen, snacks and drinkware may not be so easy to find in a hurry. Therefore, it's a good idea to prepare with bottled water and some healthy snacks. If you know you're going to be longer than several hours, consider planning for meal delivery.
Know What to Move Yourself
There are many items professional movers will not move. Some items they will move but not offer insurance for. It's important to know what you will need to move personally. You may also want to move certain things yourself for extra security like major electronics, delicate heirlooms or other valuables. While specifics vary from one company to the next, assume that your movers will not take live plants, food, firearms or hazardous materials.
Remembering these three things will help you have a more pleasant and efficient moving day.