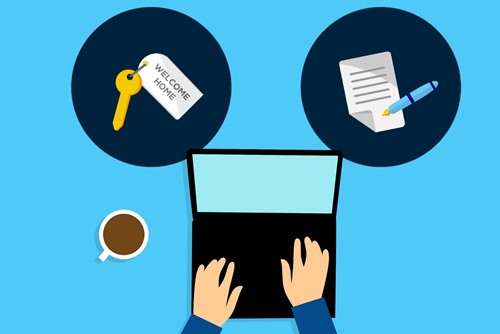 For years home ownership has been the American dream, but, according to the Pew Research Center, a higher percentage of us are renters than at any other time in the last 50 years. Is that a bad thing? Not necessarily. For many people renting may be the right choice. Every individual and family needs to consider all the factors and make the decision that's right for them.
The Financial Consideration
There's a rule of thumb called the price to rent ratio. You get it by dividing the price of a house by the annual rent. For example, if you can buy a house for $300,000 or rent it for $1500 per month, the ratio is 300,000 / (12 * 1500), or 16.7. When the number is 15 or less, buying is the better choice, when it's 16 to 20, renting becomes more favorable and when it's over 20 renting is significantly better. However, this fails to take in factors like down payment amount, financing terms, taxes, insurance and other costs, which can vary widely. A more accurate number, telling you how long it will take to cover the up-front costs of ownership and pull even financially with renting, can be found using one of many calculators available.
The Other Considerations
While this sort of calculation is valuable, there are other questions, both financial and lifestyle-related, that the potential renter or buyer must ask.
What can I spend upfront for down payment and closing costs?

Can I afford a major repair such as replacing a furnace or air conditioner? There are insurance-like plans to defray some of that cost, but those make up another annual expense.

How long do I plan to stay? Selling a home and buying a new one is costly and time-consuming.

Which is more important to me, stability or flexibility?
Advantages of Home Ownership
As the inheritor of the American dream, the homeowner has some opportunities and privileges that the renter can't enjoy.
Appreciation and equity. As home value rises and morgage balance drops, homeowners gain equity, which for many is their most valuable asset.

Building credit.

Freedom to remodel. There's no landlord telling you what you can and can't do with your property.

Stable monthly payments. Taxes and insurance can increase, but principal and interest payment remains the same. If you stay there long enough, eventually you'll have no principal/interest to pay at all.

Tax advantage. For most people, it isn't what it was before the 2017 tax changes, but interest and taxes may still be deductible.

Stability. You can become a member of your neighborhood and your children can stay in the same school system. No landlord can decide to sell and give you notice.
Advantages of Renting
No large upfront expenses.

Your landlord is responsible for major repairs.

Still some opportunity to build credit by paying rent promptly.

You have less at risk. You won't be affected if property values fall.

Flexibility. If you choose to move you can easily give notice and do so.
Here's one last question: which feels better, the satisfaction of owning your own castle or the freedom to change your life quickly? The answer may go a long way toward pointing you in the right direction.